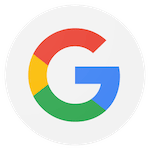 One of the greatest steps that I've taken. The professor is not just there to teach he is there for his students and loves every last one of them. I strongly recommend Team mongoose you won't regret it.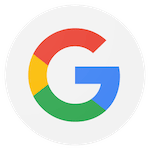 Excellent environment for learning with a great eye to detail. With COVID-19 scaring everyone they reassure you with a mandatory social distance of 6ft space between people. Screenings at the door give me a sense of security and the workout is still intense despite the conditions. Excellent balance!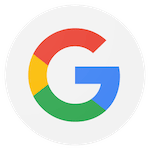 I've been going to team mongoose for right at a year now. I have truly enjoyed going to class. Coach is an excellent teacher. Super patient and encouraging. All the other members I have interacted with have been excellent and friendly people. Today was the first post covid lockdown class. We did solo drills but it was awesome just to be back in the gym with friends. Team mongoose is always the highlight of my week. Can't wait to start sparring again.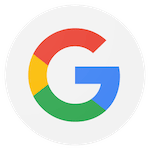 We were looking for an activity to put our son (12) in that would teach him how to defend himself but at the same time expand/back up what we were teaching at home in regards to respect, confidence, discipline, and how to speak and address ones elders and peers (respect). This is the place! We started in October and there has been a major change in my sons confidence and overall demeanor. I now rarely have to tell him to raise his voice and speak clearly, I no longer have to remind him how to address adults. Those to me are important things! The perk is that I also now have confidence that should my son have to defend himself regardless of child or adult he can! BJJ is well worth my money and I foresee keeping him in until he's 18 and that he will want to continue on his own (well after we've stopped paying for it 😃)
We love being a part of the family at Team Mongoose! My 9 year old daughter's confidence in herself and passion for BJJ has grown under Professor Maajid!
We followed Coach Maajid and Alex over from ATT because of the passion and commitment they have for teaching children jiu jitsu. They are great at what they do, I couldn't ask for better instructors for my 5 year old.
I had the privilege of meeting Maajid Al-Kush several years ago. He noticed I didn't have a coach or team with me at a tournament and he took the time to introduce himself and coached me through the tournament. I couldn't have done it without his help. Awesome guy and Awesome coach!!
Marie-Cecile Pradeau-Valeruz

Best coaches ever!!!! We love them Thank you Professor Maajid and Coach Alex
This is an awesome gym the people and atmosphere are amazing you really learn a lot not only about the different techniques and moves, but the history behind everything. I highly recommend team mongoose it's always a great experience!
This is a great gym with wonderful staff. Maajid is a fantastic instructor and focuses on developing each and everyone of his students, no matter their size, age, or goals. Whether you want to lose weight, learn self defense, compete, or pick-up a healthy hobby, you'll find support from all of the instructors and students. Personally, I signed up when they opened in July and as of the end of August, I've lost 13 pounds.
Me and my two kids are members and we all love it. The best instructors and the greatest atmosphere. It feels like home. You get what you pay for. The classes are long and there is plenty of time to learn, no rushing.
My children have been training under Professor Majiid for one year. They started with absolutely no experience and are now competing and winning medals in tournaments. Majiid and the staff at Team Mongoose BJJ are extremely professional and family oriented. I am extremely impressed with how knowledgeable and skilled the staff is on training both children and adults. I am so impressed that I joined myself a month ago and have really been learning a lot and having fun in the process. I would HIGHLY recommend Team Mongoose as your Muy-Thai and BJJ instructors.
Coach Majjid is a great coach . My daughter and my nieces enjoy working with him . Great atmosphere and very friendly staff . I enjoy sitting there and watching my daughter and other kids playing jujutsu . I really recommend this amazing place!!
We love Coach Maajid and the whole staff at Team Mongoose! My six year old son has been doing Brazilian Jiu jitsu for right at a year under Coach Maajid. He has grown so much in a short time and loves coming to the gym everyday!