Learn The Art Of Brazilian Jiu Jitsu With The Help Of Our Expert Instructors
Did you know that you can learn real-world self-defense skills and get in a great workout that the same time? Well, at Team Mongoose BJJ, that's exactly what our Brazilian Jiu-Jitsu Classes are all about. 
We're helping men and women of all ages learn this incredible discipline while also taking on a challenging total body workout each and every week. Our BJJ classes in Lawrenceville are helping people of all experience levels stay safe and get in great shape at the same time!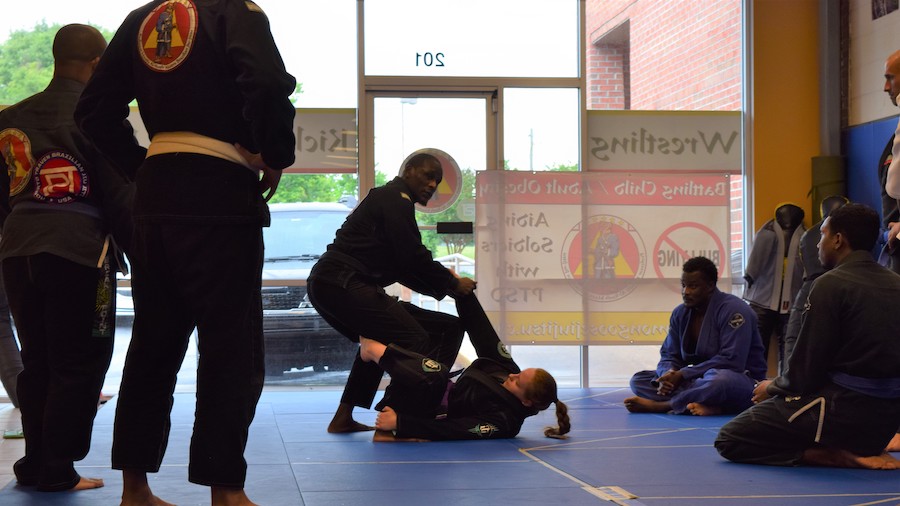 Learn The Basics Of BJJ Or Take Your Skills To The Next Level
Our BJJ Classes in Lawrenceville are great for all experience levels. At Team Mongoose BJJ, our instructors work hard to provide workouts that are scalable to your unique abilities so that everyone can walk away knowing they got the very most out of each class.
In our BJJ Classes, you'll learn every aspect of this discipline, including: 
How to establish proper leverage and technique
Takedowns and ground grappling skills
Fundamental skills like joint locks, holds, and submission strategies
BJJ Training That's Unlike Anything You've Ever Seen
Brazilian Jiu-Jitsu is based on the concept that a smaller, weaker fighter can defeat a larger opponent by using superior leverage and technique. That's why we work hard to teach you every element of the discipline and help you build your skills in a safe and sustainable way.
And during each and every class, you'll push your body like never before, using every muscle at once in an effort to establish an advantage over your opponent.
Our BJJ Classes in Lawrenceville will help you:
Burn hundreds of calories in just one session
Develop lean, functional muscles across your entire body
Improve your speed, agility, and coordination
Boost your cardiovascular endurance
Get Started Today And Change The Way You Train With The Best BJJ Classes In Lawrenceville
What are you waiting for? Don't miss out on the best BJJ training around. At Team Mongoose BJJ in Lawrenceville, you can develop an awesome set of self-defense skills using the art of Brazilian Jiu-Jitsu and get in great shape in the process.
All you have to do is fill out the short form on your screen now to get started. We'll take it from there and get you all set up!